LEMUR S
Lemur S is designed to save lives. It is an incredibly rugged and powerful drone that can enter the most dangerous structures that first responders may encounter. It provides communication and live-stream video, even through dense material. Lemur S keeps first responders safe by allowing them to communicate and gather situational awareness from a safe and remote location.
LAW ENFORCEMENT
The Lemur S provides access to high-risk areas without risking life.  It's a reliable, tactical tool that can help de-escalate, reduce risk, and save lives. It can stream live video and provide a two-way voice even through dense materials,  allowing the pilot to operate from a safe location and still communicate directly with people in the building. It has a modular design allowing the adaption and addition of tools such as its glass breaker. Lemur flies for 31 minutes and perches for 10 hours. The Lemur S is rugged and built to serve, ready for operations all day, every day.
FIRE RESCUE
Allow Lemur S to give you the facts and help you manage the risk. The Lemur S has a rugged design to allow flight in confined areas. It provides video and two-way voice communications with victims in partially collapsed structures, where access is difficult and/or dangerous for responders. In a multi-story building collapse, Lemur S can reach higher levels and access areas that may be beyond the reach of traditional means.
DAY/NIGHT-VISION SYSTEM
The Lemur S features both daytime RGB and zero light capable night vision (840nm). The drone can see perfectly in every lighting condition, including truly zero light.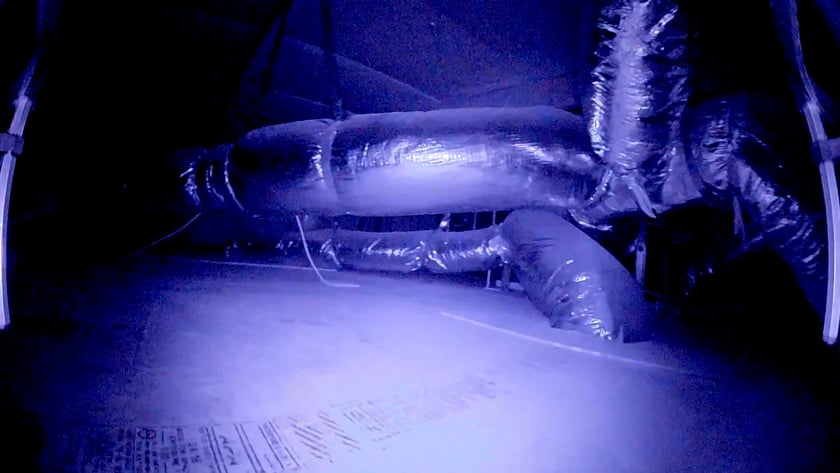 WANT TO LEARN MORE?
Download the Lemur S Brochure!